Choupyramid is a small ancient Egypt-themed game made during a 72-hour game jam with 16 other students (The Team Confiture). The player controls a time adventurer that went in the wrong pyramid and must solve platform-based puzzles to escape.
It was a great teamwork experience, as we barely knew each other when this adventure began. This was our first game jam together and as such we had to figure out how to organize a group of this size during the event. It truly was a one-of-a-kind experience.
The game is available on itch.io.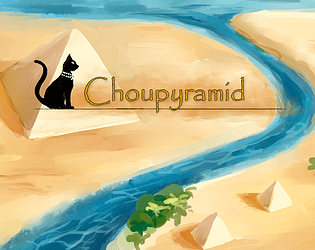 ---